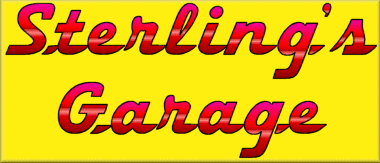 ---
Concept Cars
(or, "What were you on when you designed that?")
In late 1998 and 1999, a noticable theme appeared in concept cars. Many of them took on that angled, space-agey, pseudo-futuristic look that you normally only see (or would only want to see) in sci-fi movies.
Sterling's Garage now presents...
VEHICLES... OF THE FUTURE!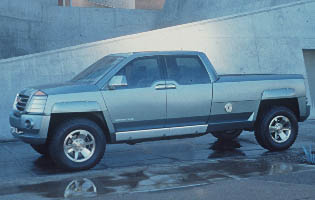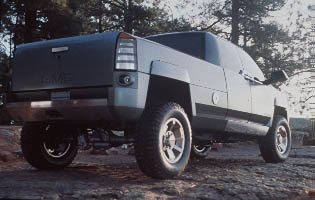 GMC Terradyne
My rendering software stinks. I tried to make this really cool looking truck but it came out all blocky.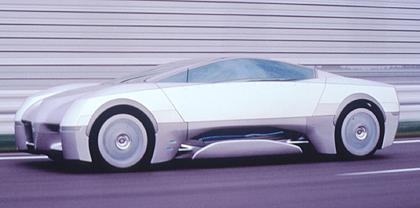 Mitsubishi HSR VI
Hey, look! OCP got some new patrol cars!
(Could someone please tell me which end is the front?)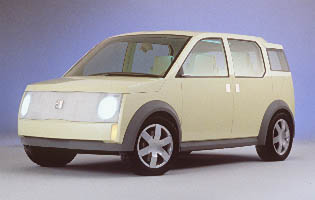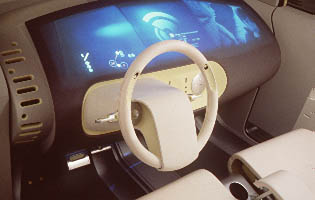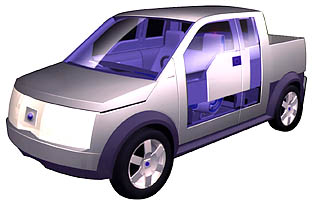 Ford 24.7
Hoo boy, have we got a winner here, folks.
Top left: The front of the car. Notice how the headlights are actually a cleverly disguised sticker placed on the front to fool other motorists. The absolute lack of any conspicous features, like curved surfaces, also ensure you won't attract any unwanted attention.
Top right: The dashboard. There aren't any gauges, but the panel does show lots of swirly light patterns so you can pretend you're flying that alien craft from Earth: Final Conflict. Don't ask why the steering wheel is connected to the column on the bottom.
Bottom: A proposed truck model... I guess. The all-glass doors are a nice touch though... good thing cars never get hit on their sides, only straight head-on like in all those government crash test films.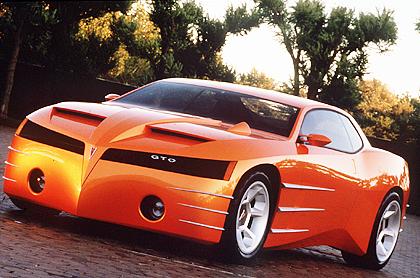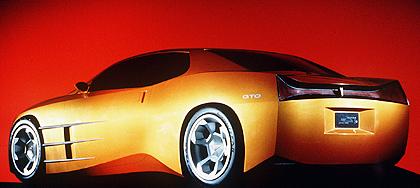 New Pontiac GTO
I'm not joking. They really proposed this to revive the classic GTO of the '60s.
Just breaks your heart, don't it?
---
---